Mail Theft Monday : 03/24/20 – 03/30/20
More mail theft covered in yet another #MailTheftMonday! This week we've got Missoula mail thefts in Montana, creditcard charging criminals, and a proud submission from a failed Mail Manager theft attempt in SeaTac.
Local Mail Theft Alert:
Attempt in SeaTac, WA
This weekend we received direct reports of mail-theft-resistance from two proud MailBoss users in SeaTac, WA. This particular resident, like many throughout SeaTac and Tukwila, had their Mail Manager PRO's installed through Peter Kwon's city-wide anti mail theft program.
They walked out to their mailbox over the weekend to find this:
Look at the popped locks and doors on those other boxes, absolute carnage! Also notice what appears to be an advertisement left behind inside the Oasis on the right? These thieves don't want your coupons, they are doing a quick pop and grab for your checks, credit cards, statements and personal information!

Yet another win for MailBoss!
by MTN News – 03/26/2020 – Missoula & Frenchtown, Montana
Authorities are investigating a series of reported mail thefts in the Missoula and Frenchtown areas.

Missoula County Sheriff's deputies have been receiving several reports of mail theft near Cote Lane in Missoula and Roman Creek Road and Touchette Lane in Frenchtown.

The Missoula County Sheriff's Office is asking that anyone who has information related to the mail theft — such as videos or photos from a home security device, or who has observed suspicious behavior — is asked to contact (406) 258-3452 or (406) 728-0911.
COMMENTS: We must admit we're a little bit surprised to see not a single locking mailbox in this long lineup of curbside mailboxes. Out on property, and out in the rural and most beautiful areas of the United States, the affordable security of a Mail Boss goes a long way to grant peace of mind. It doesn't need to cost a fortune to get into locking mailbox either; we have clearance curbside mailboxes available on our website starting from only $65!
by Savannah Haugdahl – WVEC – 03/30/2020 – Isle of Wight, VA
The Isle of Wight Sheriff's Office arrested Christopher Phillips, 24, on charges related to credit card and identity theft on March 24.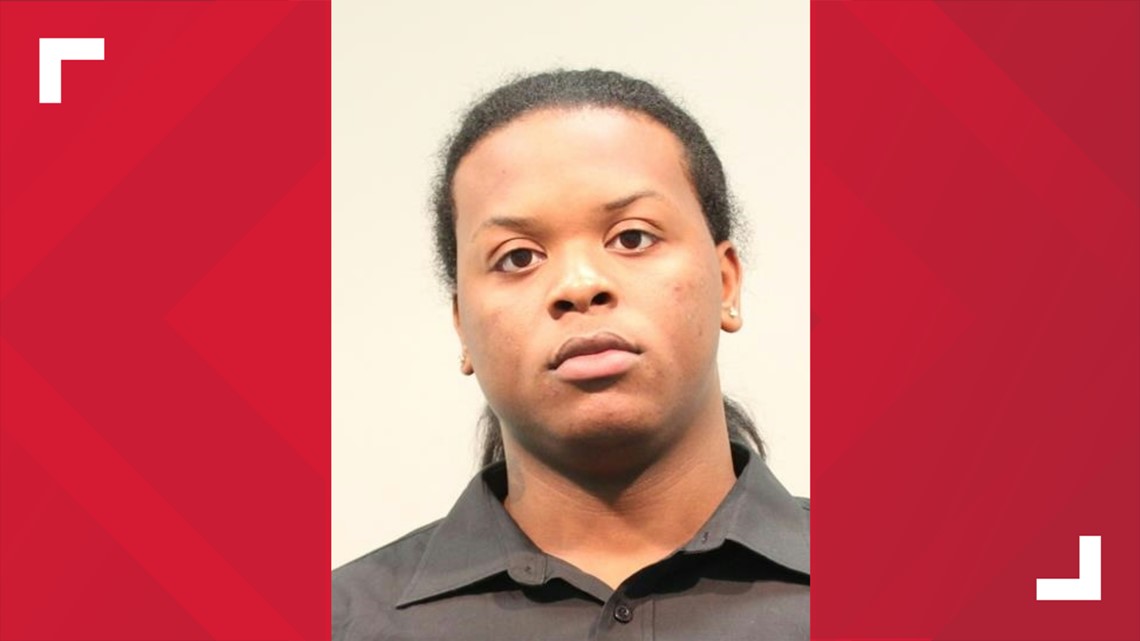 Investigators said Phillips, of the 4400 Block of Radius Way in Newport News, is suspected of stealing mail from mailboxes in rural Isle of Wight neighborhoods, and using that information to make fraudulent purchases.

The release said targets of this fraud would often not realize what was happening until a month after the crime, when they would receive statements from new credit cards issued under their names.

Phillips was arrested on five felony warrants and two misdemeanor warrants. The sheriff's office said additional charges were pending.

The Isle of Wight Sheriff's Office and the Newport News Police Department are still looking for Marvin Thomas Pretto, 23, of the same address.  There are warrants out for Pretto relating to credit card fraud, conspiracy and theft.

The release said similar fraudulent activity has been detected in Southampton County, Sussex County, and Suffolk in Virginia, and Guilford County in North Carolina. If you have any information about Pretto's current location, call the crimeline at 1.888.Lock.U.Up.

Savannah Haugdahl – WVEC – 03/30/2020

COMMENTS: Classic credit card and identity info grabbing… Philips and Pretto (and tons of other thieves like them) seem to prefer mail theft to most any other kinds of theft, as most mailboxes across the United States remain unlocked or easy to break into.
Don't make it easy for thieves like these ones to steal your mail and information! Secure your mail today with a MailBoss security locking mailbox.
by Josh Thompson – Champion Newspapers – 03/28/2020 – Chino, CA
Chino Hills police jailed two people March 20 on suspicion of being in possession of stolen mail and other stolen items from at least nine people.

Meredith Ann Coombs, 33, of Walnut and Brian Lee Trammell, 38, of Rialto were booked into the West Valley Detention Center in Rancho Cucamonga on charges of possession of stolen mail and possession of stolen property, jail records show…

…Deputies in Chino Hills were called to a suspicious vehicle on an access road in the 2000 block of Miramonte Court and found a man and woman in possession of stolen mail and items believed to be stolen from nine people, said Deputy G. Holland. 'Deputies are continuing to investigate in hopes of identifying other victims of theft,' [Holland] said.

Ms. Coombs was on Post Release Community Supervision based on Assembly Bill 109 for a previous assault, as was Mr. Trammell, who was wearing a yellow work vest when he was arrested.

Anyone with information can call Chino Hills Police Department at 364-2000.

Josh Thompson, Champion Newspaper, 03/28/20
COMMENTS: In another case of mail theft connected to other crimes, we see the sheer workload that mail theft can place upon sheriff and police departments across our nation. Protecting your identity and mail against criminals like these ones can help make sure that police are out there on the streets, protecting our lives instead of processing paperwork on mail thefts.
---
That's it for this weeks edition of Mail Theft Monday! Amid this surreal COVID-19 outbreak and this crazy, crazy world, we hope that reading this weeks #mailtheftmonday was a breath of fresh air. Tune in next week, who knows what could happen! Whatever it is, I'm sure MailBoss will be right here, standing strong.