Mail Theft Monday: 02/18/20 – 02/24/20
by 13WMAZ – 02/21/20
(CULLODEN, GEORGIA) A Monroe County man is in jail after being arrested on mail theft and forgery charges Friday.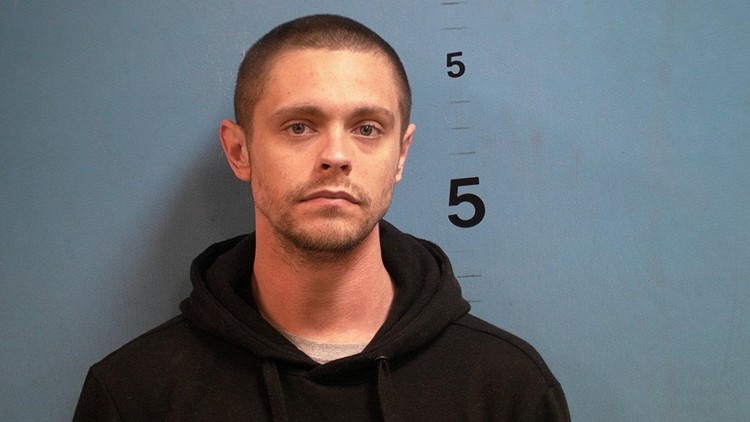 According to a post from the Monroe County Sheriff's Office Facebook page, deputies did a search of 27-year-old Leonard Tyler Curry's home on Fuller Road in Culloden.
The post says deputies found forgery devices, multiple credit and debit cards, counterfeit checks, and stolen mail.
Curry was then arrested, and is charged with Theft by taking mail, Identity Theft, Forgery, Possession of Financial forgery devices, and Transaction Card Theft.
COMMENTS: This classic case of mail and identity theft doesn't shock us at all. Many mail thieves will either sell off the info, but ideally they are looking for checks and credit card offers that they can use and impersonate. While it's great that this particular thief was caught, it's important that residents take preventative measures to protect their mail and identity.
by CBS21 News – 02/20/20
(HARRISBURG, PENNSYLVANIA) A Harrisburg man was indicted by a federal grand jury on multiple charges, including bank fraud, aggravated identity theft and obstruction of correspondence charges.
According to the United States Attorney's Office for the Middle District of Pennsylvania, 28-year-old Princeton Flagg-Garrett of Harrisburg allegedly opened mail intended to be delivered by the U.S. Postal Service and too checks out of it. Officials say Flagg-Garrett then altered the payee and amounts on the checks and deposited them, resulting in unauthorized withdrawals from victim's bank accounts.
The U.S. Attorney's Office says the total loss amount is over $8,700. The case was investigated by the Postal Inspection Service, the United States Postal Service and the Office of Inspector General. The maximum penalty under federal law for bank fraud is 30 years in prison.
COMMENTS: Mail theft, and in this case, check forgery, is a timeless way for thieves to make some money. This Pennsylvanian criminal was not only caught and indicted by local authorities, but since the Postal inspection and office of the inspector General was involved as well, this individual will serve federal punishments.
This case is a reminder that mail and identity theft is not just a petty or minor crime. Identity theft can ruin or forever scar the lives of the impacted individuals, ruining credit histories and causing years of chaos and troubles to sort through.
by Emily Cutts  Post Bulletin – 02/24/20
(ORONOCO, TEXAS) The Olmsted County Sheriff's Office is looking for two Texas men believed to be in the area stealing mail. Deputies were called around 7:20 p.m. Saturday by a resident in the 1200 block of Elm Avenue Southwest in Oronoco. The 39-year-old man told deputies he saw a white Jeep Cherokee with Texas plates driving in the area and going through several mailboxes, Olmsted County Sheriff's Capt. Scott Behrns said.
The caller followed the vehicle but lost it in the 9000 block of County Road 3 Northwest. Deputies learned that while "not a lot" of mail was taken, a credit card was stolen, Behrns said. The credit card was used to purchase about $1,200 worth of merchandise at the south Walmart in Rochester.
Law enforcement was able to identify two suspects. The men — a 41-year-old from Pearland, Texas, and a 38-year-old from Grapeland, Texas — had not been located as of Monday morning. Behrns said it is believed that the men have been in other parts of Minnesota as well. Deputies found mail from Goodhue County and Shakopee (Minnesota).
COMMENTS: We hope that the suspects of this case are apprehended and caught. It seems like the Olmsted County Sheriff's department have a good handle of whom committed the crimes, based on the information in this case.
However, mail thefts all-too-often go unidentified, or even unnoticed all together! One way to make sure that you at least know when mail is stolen, is to install and use a locking curbside mailbox. While most locking mailboxes on the market can be easily and quickly broken into with simple hand tools, at least a victim of mail theft would KNOW that their mail is stolen (because the lock or box would be clearly broken).
If individuals are looking for something that not only locks, but actually does a good job of protecting your mail, they should look for a mailbox with high-security locking features, including: a tool steel locking cam, an anti-pry locking bar, and thick metal construction.
by Adam Murphy CBS46 – 02/20/20
(LOGANVILLE, GEORGIA) Several homeowners in metro Atlanta expressed concern after stolen mail was found dumped in one local neighborhood.
Home surveillance video shows a white car pull into the neighborhood pool house parking lot on Willow Club Drive in Loganville, then turn off the lights. It's the same spot where the stolen mail was later found scattered across the ground.
Among the items taken, credit cards and a birthday card belonging to Gregory Richardson. "I was sending out birthday cards and thank you cards to some of my clients, my Medicare members, just to say thank you for your business," Richardson said. Richardson said he felt violated by the theft; but was thankful he didn't drop everything in the mail that day. "I forgot to put in a birthday card for my Aunt which would have contained money in it," Richardson said.
CBS46 contacted the Office of Inspector General to investigate this most recent case of mail theft. "No matter what it still can happen to you," Richardson said. "That is a Federal crime and you can mess yourself up for what you think is just something nonchalant, but it can ruin your life." There have been numerous cases of mail theft reported in other areas of Gwinnett County, specifically the city of Duluth. It's unclear if this case is related to those.
COMMENTS: There is good reason behind mail theft being a federal crime. It is not just petty theft, because it really can ruin or at least severely impact the lives of the victims. Federal law protects residential and commercial mailboxes in multiple ways. If you'd like to see more information, check out our blog post on why your mailbox is considered to be federal property (once mounted) here: Why Mailboxes are Federal Property.
Outbound mail is never secure in a curbside or wall-mount mailbox, as the USPS specs forbid a mail carrier from carrying a key for these style of boxes. In this case, we would always recommend that Mr. Richardson take any crucial OUTBOUND mail to his local post office facility or drop box.
For incoming mail, the best bet to preventing mail and identity theft would be to install a quality, high-security, locking security mailbox, such as those made by MailBoss.
Thanks for reading! Check out our assortment of interesting mailbox articles on our Blog, and tune back in for #mailtheftmonday next time!