A Very Manatee Christmas!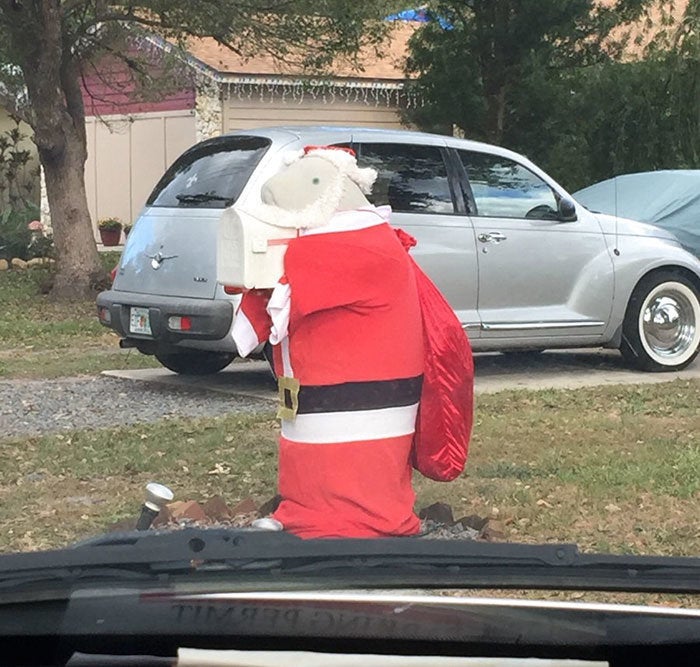 When it comes to costumes, this manatee mailbox is no sea Coward.
Marley Whitesell, moved to a neighborhood in Winter Park, Florida, about three months ago. After living there for around a week, she noticed one of her neighbor's mailboxes. It was hard to miss, because it was a statue shaped as an adorable manatee. Whitesell decided to post a few pictures to Twitter last week and her post quickly went viral, receiving over 38,000 likes and 13,000 re-tweets!
---
Merry Christmas and Happy Holidays from Manuel the Manatee and us, here at Mail Boss!
To see more photos check out the Huffington Post!