Mail Identity Theft – June 2015
Here is a round up of mail-identity theft related news stories from across the United States in June 2015.
June 1:
ORANGEBURG, South Carolina: TheTandD.com – Sheriff's office seeks mailbox beater; "Someone beat 14 mailboxes last week and the Orangeburg County Sheriff's Office wants to know who it was."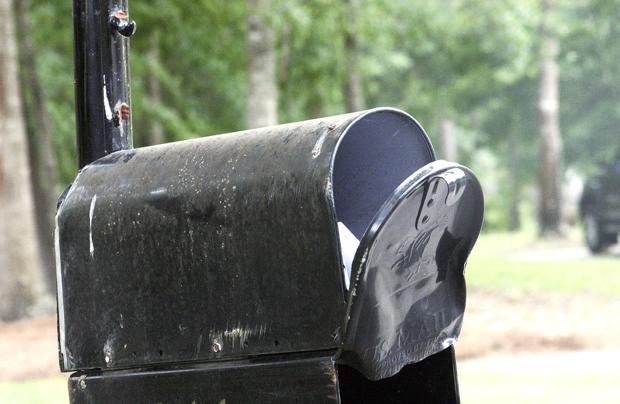 TUCSON, Arizona: KVOA – Foothills mail theft turns violent; "Residents of the foothills say finding the doors to their mail boxes open when they come home is a common occurrence. However, when one homeowner came home on May 10 to find thieves trying to steal his mail, he wasn't about to let two brazen criminals get away with it when he caught them in the act."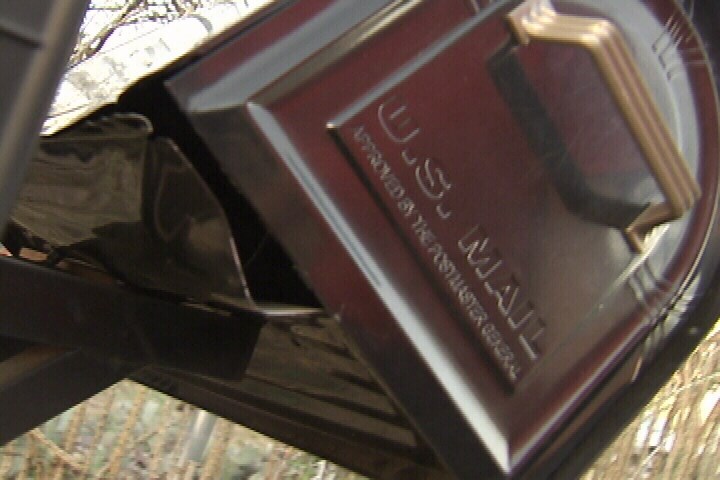 June 2:
June 3:
MILL VALLEY, California: Mill Valley Herald – Mill Valley Police Log; "Mail theft: Summit Avenue. A resident reported missing mail including a $200 bicycle jacket at 1:27 p.m."

TUSCON, Arizona: Tuscon News Now – Authorities report spike in mail thefts; "Mail theft is a big concern in almost every neighborhood in southern Arizona. Leaders of many local neighborhood associations say they're getting many complaints about the crime from residents."
June 4:
June 5:
June 6:
SAVAGE, Minnesota: Savage Pacer – Police report from the June 6 edition; "May 27: A man reported that his mailbox was gone through in the 15000 block of Oak Crest Court. He also found other people's mail in his mailbox. The case is under investigation. May 27: Police received a report that someone found mail that had been stolen from Savage and subsequently dropped it off at the Burnsville Post Office, 13800 Nicollet Blvd., Burnsville. The case is under investigation. May 27: Police received a report of stolen mail in the 13100 block of Independence Avenue. The case is under investigation.
June 7:
June 8:
June 9:
BANGOR, Maine: New Hampshire Union Leader – Evidence collected from Seabrook motel leads to Maine conviction for theft of $87K; "An Augusta man was sentenced to four years in federal prison for his part in a conspiracy to steal mail that resulted in the theft of $87,000."
AUGUSTA, Maine: CentralMaine.com – Augusta mail thief gets four years in prison: Ryan Pomerleau, 32, pleaded guilty in January to stealing business checks from mailboxes, altering them and working with others to cash them at area banks; "An Augusta man who stole business checks from mailboxes, altered them and worked with others to cash them at area banks will spend four years in prison."
BANGOR, Maine: Portland Press Herald – Augusta man sentenced to 4 years for mail theft: Ryan Pomerleau,32, will also face three years of supervised release and must pay nearly $88,000 in restitution; "Court records say Pomerleau stole mail, altered checks taken from mail and enlisted others to cash the altered checks at Augusta area banks. Investigators used a search warrant at a Seabrook, New Hampshire, hotel room to seize counterfeit checks, typewriters, tools and other evidence linked to Pomerleau."
June 10:
June 11: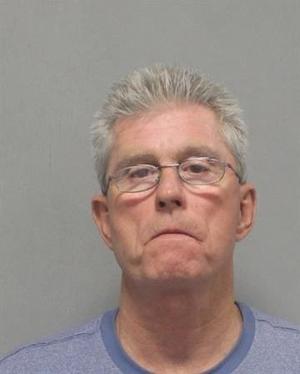 TWIN FALLS, Idaho: MagicValley.com – Man Stole Check from Mailbox, Police Say; "The check for $171.62 was linked to an Idaho Central Credit Union account. The teller contacted the credit union which in turn contacted the woman who owns the account. The woman told police the check was intended for her Verizon bill and believed it had been stolen from her mail box."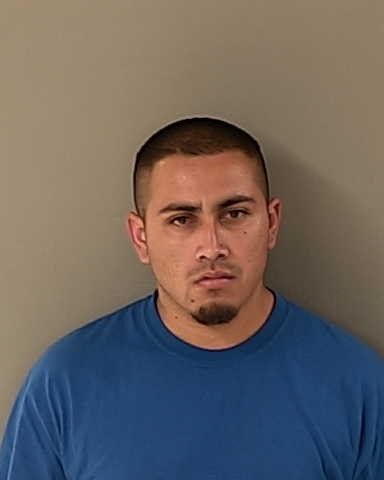 June 12:
SALINAS, California: The Californian – Sheriff's Log; "1:22 PM SPD found mail in a stolen vehicle belonging to a resident off of Corral de Tierra. The resident reported his mail had possibly been stolen overnight."
BRISTOL, Virginia: Bristol Herald Courier – Bristol Virginia police file charges against man in check theft; "According to Washington County and Bristol authorities, someone had taken checks from mailboxes and cashed them at local banks."
June 15:
CALVERT COUNTY, Maryland: Southern Maryland Online – Calvert Co. Sheriff's Reports; "A victim in the 11400 block of Baumann Court in Dunkirk advised DFC P. Aurich that on June 9 at 9:50 a.m. she observed an unknown male suspect in a blue vehicle taking the mail from her mailbox. She advised that she had three pieces of outgoing mail in the mailbox, two which contained checks."
FRIDLEY, Minnesota: Sun Focus – Police reports from Fridley May 28-June 3; "A package was reported stolen out of a mail box May 29 on the 500 block of Matterhorn Drive NE.
PORTLAND, Oregon: KOIN 6 – Convicted ID thief faces mail theft charges: Donaldson allegedly 'washed' the checks, changed the amounts, cashed them; "A woman with prior convictions for forgery and identity theft faces charges related to stealing mail from people throughout Portland. Elvina Ernea Donaldson allegedly stole mail with checks inside and with the help of associates stole more than $30,000."
June 16:
EL PASO, Texas: FOX 14 – Northeast residents concerned about mailbox break-ins; "Northeast residents said their community mailboxes have been broken into. Residents on Whitehall Drive near Sean Haggerty say they would prefer to have their mailboxes at their home where they can keep a closer eye on them."
MIAMI COUNTY, Kansas: Osawatomie Graphic – Investigators trying to find who damaged group mailbox; "Investigators determined that a pry tool was used to damage the mailbox, and the damage estimate is $1,250, according to the report."
WALLINGFORD, Connecticut: MyRecordJournal.com – Wallingford man sentenced for stealing mail, weapons violation; "An investigation found Patrick Tardif, 18, of 15 Cooper Ave., stole mail in December and January from 77 homes on 20 streets in Wallingford, according to police. Tardif was taken into custody in January after a resident reported missing bank checks and fraudulent credit card charges. Another town resident reported $2,450 stolen from their bank account in December, which was also linked to Tardif."
JOPLIN, Missouri: KOAM 7 – Joplin Woman Charged with Trafficking in Stolen Identities; "The detective located numerous stolen checks, ID's and other forms of identification in the female's vehicle on the parking lot along with stolen mail. Brady was found to be in possession of personal information and stolen mail for a total of sixty-six victims from Joplin and surrounding areas along with different locations in Missouri and in Oklahoma."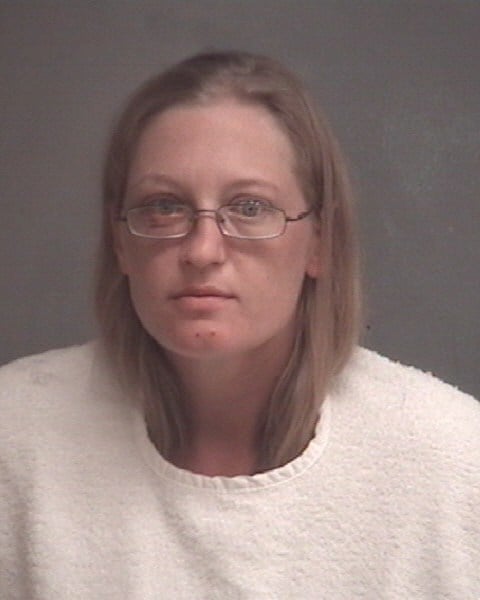 June 17:
UKIAH, California: Ukiah Daily Journal – MCSO responds to mail theft in Leggett; "During the investigation, the Sheriff's Office stated, deputies discovered several pieces of stolen mail within the vehicle from at least 11 victims, all from other counties, totaling nearly $22,000 in altered money orders or checks."
PORTLAND, Maine: WGME 13 – 13 Investigates: Stolen mail warning; "

You probably get mail almost every day. But do you know if your mail is being tampered with or even stolen? Two men committed a crime that could easily happen to you.

"
RICHMOND, Virginia: WFMyNews2.com – Your Mailbox: An Open Invitation For Thieves; "But wait, outgoing mail in an unlocked box is an invitation for thieves. Thirty-four businesses reported compromised bank accounts within a short period of time. Investigators were able to track those reports to a certain area."
TEMECULA, California: The Press Enterprise – TEMECULA: Pair arrested with stolen mail; "Numerous crime reports from all over southwest Riverside County over the last several months led to the arrest of two Temecula residents, officials said. During the arrest, investigators found numerous items of stolen property and stolen mail."
TUSCON, Arizona: Tuscon News Now – Possible Tuscon mail theft victims get letter from Postal Inspector; "The U.S. Postal Inspector's office says roughly 150 residences in the neighborhood around Country Club and Speedway got letters saying their mail was found in a place it shouldn't have been. Tonight, these residents say they're concerned."
June 18:
June 19:
June 20:
DINUBA, California: The Porterville Record – Dinuba man charged again for mail fraud; "According to court documents, Sorrells obtained U.S. mail containing personal identification and financial information, including checks, of victims without their knowledge. He opened bank accounts in victims' names and altered the checks and deposited them into the accounts."

June 24:
June 25:
June 28:
June 29:
FRANKLIN COUNTY, Washington: KVEW – Mail Theft Suspect Injured Following Pursuit; "A woman is injured after Franklin County Sheriff Deputies contacted her and she sped away and crashed after she was questioned for allegedly stealing mail in the area of Road 68 and Kau Trail Road."
PASCO, Washington: Tri-City Herald – Driver fleeing deputy thrown from SUV; allegedly stole mail; "A Tri-City woman with a history of stealing mail is again accused of prowling mailboxes. But this time, she nearly killed herself when she was thrown from her SUV while reportedly trying to outrun a Franklin County sheriff's deputy north of Pasco on Monday morning."
June 30: