Mail Boss = 3/5 of Homesthetics "5 Best Locking Mailboxes of 2023"
Homesthetics contributor ANTON GIUROIU selected Mail Boss brand Locking Security Mail boxes as 3 out of their 5 selections for BEST LOCKING MAILBOXES OF 2023 in their article "5 Best Locking Mailboxes of 2023: Secure Your Mail!" Check out excerpts from the article below: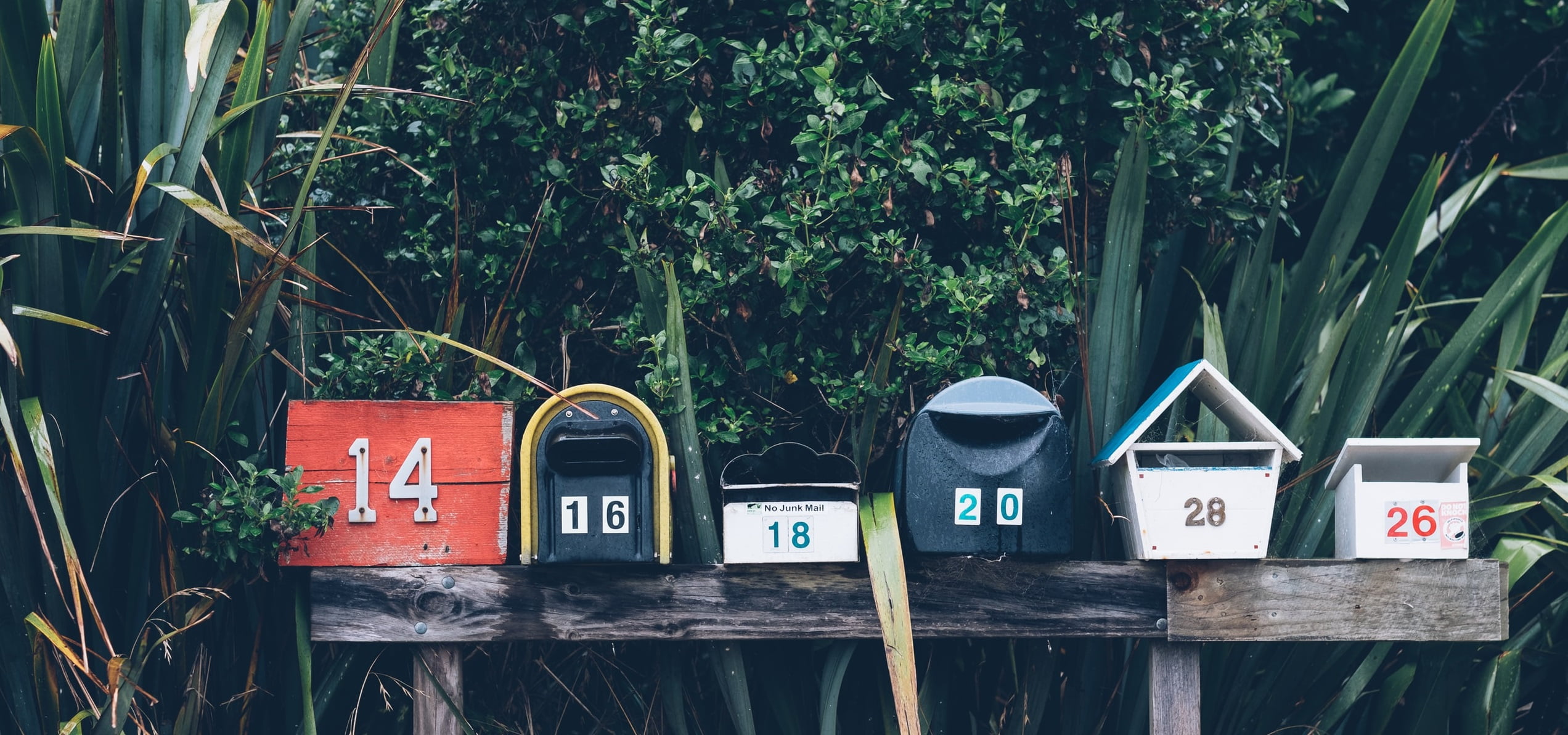 Protecting your mail is an important part of keeping your home and personal information safe. We tested a variety of mailboxes to find the best options for keeping your mail secure but only 5 passed the tests and were deemed worthy of being showcased in our review. Read on to find the mailbox that best meets your needs. In our review, we've evaluated their build, storage space, materials, locking mechanism, and the amount of safety they can provide from the elements.
All these have been evaluated from the residential mailbox point of view but it goes without saying that locking wall-mount mailboxes and lockable mailboxes in general of any kind can fit the need of small businesses just as well.
Are you looking for a secure and reliable locking security mailbox? If so, you've come to the right place! Here is the list of the 5 best locking mailboxes that you can choose from to keep your mail safe and secure.
The Original Mail Boss®
The original Mail Boss curbside mailbox – ultimate security and protection against mail-ID theft.
After going through a lot of locking mailboxes (We didn't really, they were all safely locked), we have chosen the Epoch 7106 Mail Boss as our top contender.
Three words can be used to describe the 7106: Strong, Secure, and Huge. It has a capacity of 2375 cubic inches, ideal to keep your parcels and mail safe.
The body is made with 14 gauge galvanized steel and is powder coated. The lock and latch are very hard to pry open. The thick body prevents it from being vandalized. The door itself is 12 gauges thick and mounted on stainless steel hinges. The lock is a 12-wafer disc log.
This big boy is strong enough to withstand a crowbar. It is also waterproof, keeping your mail and parcels safe from rain and seepage. It comes with a mounting plate, making it easier to install.
One of the strongest mailboxes available, the Mail Boss 7506 cannot be pried open even with a crowbar!
The thick and robust body is made with electro-galvanized steel, giving it superior protection against rust and looking worn. All the hinges are stainless steel so they won't rust over time. Its insides are lined with neodymium magnets, allowing its door to latch perfectly.
Internal space is 1760 cubic inches, enough for a few days of mail and small parcels. An advanced baffle door conceals the clip for any outgoing mail, adding an extra layer of protection against prying hands.
The lock is a reliable 12-disc wafer. Three keys and all the necessary installation material is provided with the mailbox. In addition to the baffle door, the 14 or 16-inch galvanized steel body makes it one of the safest choices.
Mail Manager® +PRO
All of the Security Features of a Mail Manager
+ Reflective House Numbers
+ Pull Out Mail Tray
+ Fast Track-Mounting Plate
A robust build, extra volume for mail, and a hard-to-break-in system. If that's what you are looking for in your mailbox, then the Mail Boss 7500 is your thing. Made with galvanized steel, with powder coating for extra protection against sunlight, this mailbox is as strong as they come. With a capacity of 1706 cubic inches, it's big enough for a week's worth of mail.
Security wise it has a wafer tumbler lock, and a pick-safe latch. It also has a baffle door to prevent the theft of small packages. The safe comes with three keys. Another great feature is that it comes with a Fast-Trak mounting plate that can be fitted to posts of various types.
Best Locking Mailboxes Comparison Table
| | | | | | |
| --- | --- | --- | --- | --- | --- |
| Product | Dimensions (inches) | Capacity (cu. in.) | Material | Security Features | Color Options |
| Epoch 7106 Mail Boss Locking Mailbox | 21 x 11.25 x 13.75 | 2870 | 12- and 14-gauge heavy duty powder coated electro-galvanized welded alloy steel | Patented anti-pry latch and 12-disc wafer lock with dust cover | Bronze, Granite, White |
| Mail Boss 7506 Mail Locking Mailbox | 21 x 10.75 x 11.25 | 1760 | 14- and 16-gauge powder coated electro-galvanized welded alloy steel | Patented anti-pry latch and 12-disc wafer lock with dust cover | Black, Bronze, White |
| Architectural Mailboxes 6200B-10 Locking Mailbox | 18 x 15 x 11.5 | 2256 | Steel | Stainless steel cam | Black, Bronze, Pearl Gray, Sand, White |
| Mail Boss 7500 Locking Mailbox | 21 x 11.25 x 16.5 | 1760 | 14- and 16-gauge powder coated electro-galvanized welded alloy steel | Patented anti-pry latch and 12-disc wafer lock with dust cover | Black |
| Gibraltar Mailboxes Mailsafe Locking Mailbox | 21.6 x 13 x 9.5 | 1450 | Plastic | Dual-latch locking system | Black, Gray, White, Beige |
Types of Locking Mailboxes
Wall-mounted locking mailboxes are a great choice for homeowners looking to keep their mail secure while also maximizing the use of their outdoor space and thus a very popular option These mailboxes can be attached to a wall, fence, or any other structure, and are available in a variety of designs and colors, making it easy to find one that matches the look of your home and your existing setup, they can match your fence, your home, whilst saving space and looking great. Wall-mounted locking mailboxes offer an entire range of security features, such as keypad access, a hasp lock, an anti-pry latch, or even a combination lock just like any other mailbox so rest assured this type of mailbox doesn't come with any security caveats.
Wall Mount Locking Mailboxes
Stylish, secure and waterproof, Mail Boss wall mount locking mailboxes provide the best mailbox security for your home. Compatible with being fence mounted, post mounted or even door mounted, the versatility of installation applications for our extra large secure wall mount locking mailboxes is only limited by your imagination.
Post-mounted locking mailboxes are splendid because they have a more traditional look, they are a bit further from the home and thus the distance can be a security layer for you as a homeowner. In this case, arguably the secure mail receptacle can also serve as a decorative outdoor feature as you can get very creative with cool-looking mailboxes, as they are isolated from the home they don't necessarily need to fit the home style. These mailboxes are always mounted on a post and can be made from a variety of materials, including metal, wood, and plastic. These too, just like wall-mounted locking boxes, offer complete security features, such as a keypad lock, a hasp lock, a key lock, an anti-pray latch, and a combination lock for high security.
Locking Post Mount Steel Mailboxes
Medium, large and extra large secure residential and commercial steel locking mailboxes with post mount and multiple mailbox post configurations.
Curbside Locking Mailbox
Curbside locking mailboxes are a bit more discreet way to keep your mail secure without compromising on design options. These mailboxes are mounted directly on the ground of your driveway or property line, making them easy to access and providing extra security for your mail just like the post-mounted boxes. Curbside locking mailboxes also feature the full range of security features, including combination lock, digital lock, keypad lock and hasp lock.
Post-Mounted Mailbox vs Curbside Mailbox
Post-Mounted Mailboxes are mounted directly onto a post, either on an existing post or a post that is installed in the ground. These mailboxes are generally larger than curbside mailboxes and offer more protection against theft or vandalism, as they are more difficult to access. They are also more decorative and aesthetic and the customization options are endless, you can have them in any color, any style, you can find mailbox artists to help you materialize your dream box if you so desire.
Curbside mailboxes, on the other hand, are typically smaller and are placed at the edge of the curb or sidewalk. These mailboxes are easier to access and less secure, making them more vulnerable to theft or vandalism. They also lack the decorative appeal of a post–mounted mailbox, they are the more practical, utilitarian, and modern mailbox variant.
Buying Guide For The Best Locking Mailbox
There are some purchases that can spin your head simply because there are so many options to choose from and so many factors to consider when it comes to security mailboxes. Thankfully, a locking mailbox isn't one of them. You can easily choose a locking mailbox by looking at four simple factors.
Security Features and Locks
The whole point of going for a locked mailbox is the security of your mail. So the first feature you should look for is the security that the mailbox offers. It is smart to go with mailboxes that either have a wafer tumbler locking system or a cam lock, as they both are relatively hard to pick.
You should also look for baffle doors and strong latches so that people cannot pry them open. See that the insertion slot is not so big or so easily accessible that someone with small hands can reach your mail through it, mail theft and mail thieves still are a real concern.
Manufacturing Material
The material your mailbox is made of is also very important. It is not something you replace often so it should be made from strong stuff that can withstand rusting, constant sunlight, and rain. Galvanized Steel is a very desirable material in this regard. But make sure its thickness is 12 gauge or more.
A powder finish is also better than simple paint. It would mean that your mailbox will stay relatively safe from scratches and chipping.
Internal Space Available
While choosing a locking mailbox, it is important to know how much space you will need. If your regular mail is simply letters, bills, and notices, a small mailbox would do. But if you regularly receive parcels, get your medicine delivered, or have a subscription to magazines, go for a bigger mailbox.
A bigger mailbox is also desirable if your mail gets accumulated for a period of weeks at a time.
Protection Against Elements
Another important question: How well protected is your locking mailbox against the elements? Some mailboxes are coated with a UV ray-deflecting agent that protects them from sunlight. Some mailboxes have a non-metal outer layer to prevent rusting.
The most damaging element can be water. See if the mailbox you are choosing will keep its contents safe when it rains.
Best Locking Mailbox FAQs
What U.S. Postal Service Regulations Must I Follow?
USPS (United States Postal Service) has set a few guidelines that must be followed while setting up a mailbox, locking or otherwise. Failing to comply to those guidelines mean that postal services can stop delivering to your residence.
As per federal highway commission, your mailbox should be 6 to 8 inches from the curb. USPS has a recommendation for the posts as well, 2 inches in diameter for circular or 4×4 inch for a rectangular post, buried 24 inches into the ground.
Mail slot should at least be 7 inches (10 inches for priority mail or it has to be bent) long and 1.5 inches high.
How Does the Postal Worker Put Mail in a Locking Mailbox?
For a locked mailbox, the delivery person simply pushes in the letters and parcels that can get through the front slot of the locking mailbox. For locking mailboxes with a hopper, larger parcels can be placed without compromising the mail inside.
These mails and parcels can be accessed by the owner using a key that opens the back of the mailbox.
Will the Postal Worker Need a Key?
For residential locking mailboxes: No.
For cluster mailboxes used by closed communities or apartment buildings: Yes.
Where Can I Get Extra Keys?
Mostly, spares are provided with the locking mailbox. If you still need extra keys, you can order them directly from the mailbox manufacturers or their retailers.
Or you can get a blank key and have it cut to fit your lock by a key smith.
Ground Mount Versus Stand Mount – What's the Difference?
Posts for your mailboxes can either be buried in the ground, or anchored using bolts on a flat cement slab or the concrete of your pavement.
The Gground mount, which has to be buried, is usually 43 inches long, because a lot of it needs to be buried in the ground.
Stand mounts are usually 28 inches high. They are also called surface mounts.
Can I Use My Existing Post With My New Locking Mailbox?
Yes. Especially if your existing post is in fine condition and according to the guidelines. You don't have to go through the process of replacing it.
Most locking mailboxes come with universal fittings that can be easily mounted on nearly all posts. If your mailbox seems incompatible with your post, don't change the whole post. Instead, buy a universal mounting plate, they are inexpensive and easy to install.
Can I Paint My Locking Mailbox?
Yes. This isn't against regulation. But be sure to protect the street number decals and the flag on your mailbox. There is also a chance that your mailbox warranty gets voided if you paint it.
How Do I Maintain My Locking Mailbox?
Curbside locking mailboxes are manufactured to tolerate the elements. Still, cleaning and maintaining them is a good habit. Rub and clean the dust off of them. Wash them once in a while. Remember to oil the hinges and tighten them if they are loose.
Check the seals and magnets to see if they are ok. If something is blocking or preventing the proper closure of your doors, fix that. Otherwise, it won't be as protected from elements as you want it to be.
Conclusion
Selecting the right locking mailbox is an important step in protecting your mail. Your mail is not just your correspondence. It's your information, your belongings, and your data.
Your locking mailbox can help prevent these from falling into the wrong hands.
So make the right choice and stay safe.