As the global coronavirus pandemic expands throughout the United States, the commercial impacts of shelter in place and work from home orders are increasingly faced by business.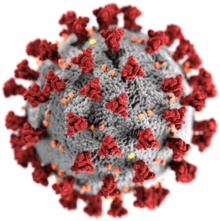 While many restaurants, bars, studios, gyms, salons, and retail stores may face immediate closure, for many businesses, it is not financially viable to cease doing business altogether. In the case of medical facilities and offices, public utilities, disaster shelters, government agencies, and professional offices, it is not possible to cease operations completely. Public safety mandates that these agencies and businesses maintain communication and contact with the community at large. Small and large businesses are scrambling to arrange home offices and maintain communication between employees and with clients and the public.
Unlike previous deadly outbreaks like SARS and Ebola, the novel strain of Covid-19 can be transferred by asymptomatic carriers who may not even know they are currently contagious for up to five weeks. The rate at which the coronavirus pathogen is currently being spread dwarfs that of the regular seasonal flu, multiplying cases exponentially through community spread at an unprecedented rate. Coupled with the current global shortage of test kits, all exposure and transmission risks must be mitigated whenever possible.
Epoch Design has experienced a massive increase in the sales of our Locking Security Dropbox as the need for home office equipment and items that promote safe document transfer has never been greater. The most current research indicates that the coronavirus may be able to live on some surfaces for up to five days. With the current shortage of nitrile / latex gloves, hand sanitizer, Clorox bleach disinfectant wipes, Lysol spray, Purell hand sanitizer, and other means of anti-bacterial germ protection, the need for a sanitary way to transfer important documents and deliveries without the risk of contagion is of utmost importance.
Epoch Design's locking security drop boxes are easy and efficient to sanitize, with clean simple edges, and durable powder-coated metal surfaces, that provide a secure and convenient location for office workers, retailers, and businesses to exchange vital communications that can be quickly and easily sanitized while allowing staff to maintain the Center for Disease control (CDC) recommended minimum 6-foot social distancing guidelines.
During this period of we are proud to offer a 10% discount on our drop boxes. Enter code "Safety10" at checkout to receive 10% off any Mail Boss Drop Box.
Scratch & Dent boxes available for up to 60% off full retail price: